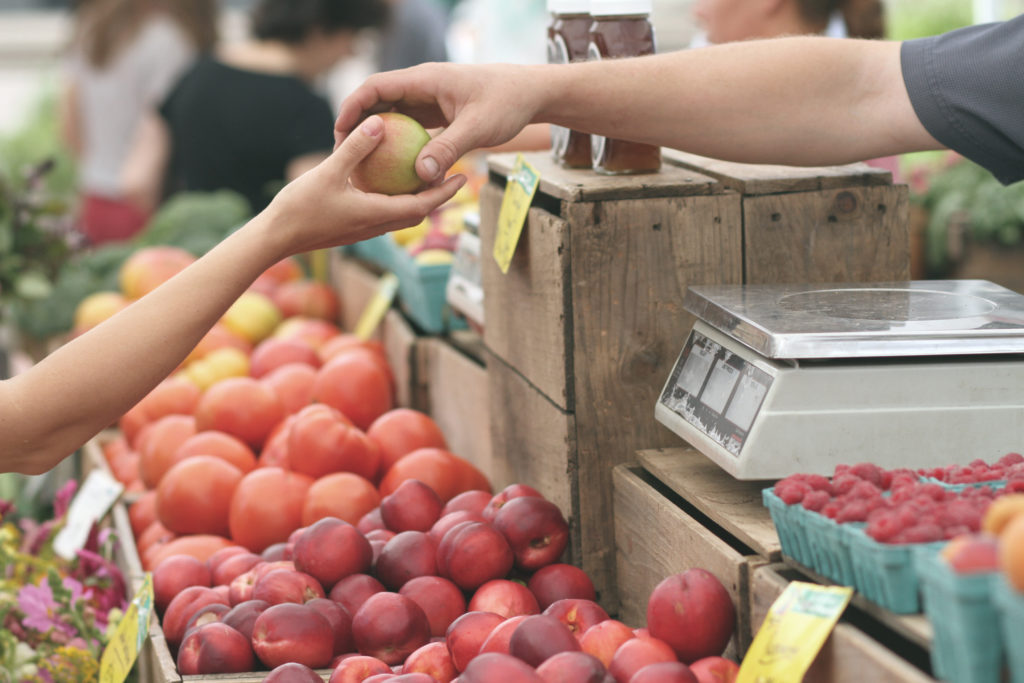 This is the second post in FBLE's series on the Local FARMS Act.
As Congress prepares to pass a new farm bill next year, a number of marker bills have been introduced in the House and Senate in hopes of being included in the omnibus piece of legislation. One such marker bill is the Local Food and Regional Markets Supply Act (Local FARMS Act), introduced by Chellie Pingree (D-ME), Jeff Fortenberry (R-NE), and Sean Patrick Maloney (D-NY).
The purpose of the bill is to "help grow local and regional food economies" – that is, to make it easier for farmers to sell their goods in local markets (farmers markets, CSAs, local restaurants, etc), and easier for consumers to buy locally grown produce. Below is a short summary of the nine policy changes included in the Local FARMS Act, which fall broadly into three categories.
Reauthorizing Existing Programs

National Organic Certification Cost Share Program: Reauthorizes the program at $11.5million per year in mandatory funding.

Simplifying or Expanding the Scope of Existing Programs

Agricultural Market Development Program: Consolidates four existing initiatives that currently provide assistance to farmers at various stages of their business lifecycles into one comprehensive program with a single application process, making it a one-stop-shop for farmers developing their businesses. The program provides for $80million per year in mandatory funding.
Livestock, Dairy, and Poultry Supply Chain Infrastructure Financing: Ensures that all Rural Development and Farm Service Agency programs can be used for livestock, dairy, and poultry processing infrastructure.
Senior and Veterans Farmer' Market Nutrition Program: Expands benefits granted to low-income seniors at farmers' markets to include low-income veterans.
Food Safety Outreach Program: Amends an existing program that currently provides funding for food safety training to small and mid-size producers to also include community-based organizations. The program provides for $20million per year in mandatory funding.
Food and Agriculture Service Learning Program: Amends the criteria of the Food and Agriculture Service Learning Program grant to include projects focused on food waste. The amendment also reauthorizes and strengthens appropriations authorizations from $2.5million to $5million per year.

New Programs & Pilots

Geographic Preference School Food Procurement Program: Allows schools to mandate a geographic preference for their food sourcing, and to use "locally grown," "locally raised," or "locally caught" as product specifications
Food Safety Certification Cost Share Program: Reimburses eligible producers for the 75% of the cost of food safety licensing and 50% of the cost of changes in equipment or agricultural practices they have had to make to improve food safety. It also provides for $10million per year in mandatory funding.
Harvesting Health Pilot: Authorizes the FNS to conduct a pilot program that links food and health by writing prescriptions for produce to low-income individuals. The purpose is to "demonstrate and evaluate the impact of produce prescription programs in addressing food insecurity, supporting local agriculture and reducing health care utilization and associated costs." The program provides for $10million per year for pilot projects.
To learn more about the bill, read the text here, or Senator Pingree's press releases here and here.